Take Safety Seriously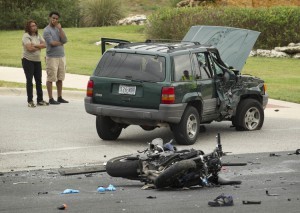 The motorcycle has been looked upon as a traditional piece of American heritage for decades. Many people like to hit the open road on their motorcycles. Even though the appeal of riding one of these beauties is great, there is always the underlying fact that motorcycle accidents can be devastating. There is a limited amount of protection between the rider and the ground or other objects, so it goes without saying that the utmost caution should be taken whenever you ride.
A motorcycle accident can lead to serious injuries, including, but not limited to:
Serious road rash
Fractures
Concussions
Head trauma
Whenever you or someone you love is involved in any sort of motorcycle accident, it is important that you know your rights so that you can have proper representation in a court of law. With the help of our motorcycle accident attorney in Redding, you can rest easy knowing that we will take care of the complicated legal process for you.
We Are Here to Help
The Law Offices of Max G. Arnold can provide you with the legal support that you need when you find yourself involved in an accident. There is always a chance that you will not know what to do or what to say, which can lead to a battle with insurance companies that you have little chance of winning. You need to have someone on your side that is going to take your case seriously.
Max G. Arnold and our legal team know just how to help you, much like we have helped countless others who have been injured in motorcycle accidents over the last three decades. Instead of wasting your time, energy, and resources on the wrong attorney, turn to our experienced injury lawyer in Redding.
Clients look to The Law Offices of Max G. Arnold for trustworthy guidance and a fair settlement. Contact us at to schedule your free case evaluation.