Providing Injured Clients with the Assistance They Need
Drivers in the local and surrounding areas are well-aware of the latest trend of distracted drivers. Instead of paying attention to the road, drivers are LOL-ing with emoticons as they text their BFFs and update their statuses on social media websites. The time spent looking at a cell phone or anything besides the road while driving can create a dangerous situation because the driver's attention is being diverted from the task at hand.
With over 35 years of legal experience, our auto accident attorneys understand that when things go wrong behind the wheel, the potential for deadly consequences goes through the roof. That is why it is important to eliminate anything that can distract you before you get behind the wheel of a car.
Ways to limit distractions while driving include:
Finish your meal before you drive
Turn your phone off or place it somewhere that's not easily accessible before you drive
Pick something to listen to before you drive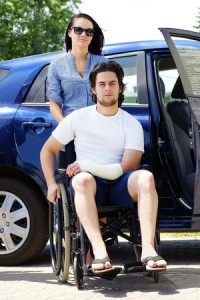 Helping You Take the Next Step
If you have been in a vehicle accident, you may have a lot of questions that run along the lines of who's responsible and why the accident occurred. Was the other driver distracted? If so, how can I prove it?
The good news is that there are ways to get to the bottom of it all and find real answers. Our legal team can answer all of your questions as we work to determine the true cause of the incident.
The process of getting in contact with a lawyer can be intimidating, especially if you are partially responsible for the accident. Thankfully, our auto accident attorneys in Redding, CA is patient and understanding. Our legal team can help you stand up to insurance companies and navigate you down the legal path toward a fair settlement. Seeking the skills of our experienced legal team can make this process easier for you so that you can put your mind at ease and focus on recovery. When your health and your life are on the line, our auto accident attorneys can be your allies.