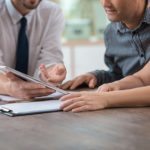 When filing an insurance claim, the role of the insurance adjuster cannot be underestimated. The insurance adjuster plays a vital role in assessing the validity of the claim, determining the coverage, and ultimately influencing how quickly your claim is processed. In this blog post, we will examine the ways in which the insurance adjuster can impact the speed at which your claim is handled and provide insights on how to navigate this process effectively.
1. Prompt Communication
One of the primary factors influencing the speed of your claim processing is the adjuster's communication. A prompt response from the adjuster is crucial in gathering the necessary information, documents, and evidence related to your claim. If the adjuster is slow to respond or fails to communicate effectively, it can significantly delay the processing of your claim. It is essential to establish clear lines of communication with your adjuster and promptly provide any requested information or documentation to avoid unnecessary delays.
2. Efficient Document Collection
The insurance adjuster relies on various documents to assess the validity and coverage of your claim. These documents may include police reports, medical bills, repair estimates, and photographs of the damage. The adjuster's ability to efficiently collect and review these documents plays a significant role in processing your claim quickly. It is important to work closely with your adjuster and provide all necessary documents in a timely manner to expedite the process.
3. Thorough Investigation
The insurance adjuster is responsible for investigating the details surrounding your claim. This may involve interviewing witnesses, examining the scene of an accident, or reviewing medical records. The thoroughness of the adjuster's investigation can impact the speed at which your claim is processed. A diligent and efficient investigation ensures that all relevant information is gathered promptly, enabling the adjuster to make an informed decision regarding your claim.
4. Knowledge of Insurance Policies and Procedures
Insurance policies can be complex, and it requires expertise to navigate the coverage provisions, exclusions, and applicable procedures. An experienced and knowledgeable insurance adjuster can quickly determine the extent of coverage and process your claim accordingly. On the other hand, an inexperienced adjuster may struggle to understand the policy, leading to delays and potential errors. It is important to work with an adjuster who has a thorough understanding of the insurance policies involved to ensure a smooth and timely claims process.
5. Negotiation Skills
In some cases, the insurance adjuster may need to negotiate with other parties involved to settle the claim. This could include discussions with other insurance companies, contractors, or medical providers. The adjuster's negotiation skills can influence the speed of claim resolution. A skilled negotiator can facilitate efficient and fair settlements, avoiding lengthy delays. It is important to consider an adjuster's negotiation experience and track record when choosing an insurance provider.
6. Timely Claims Decision
Ultimately, the adjuster's ability to make a timely claims decision significantly impacts how quickly your claim is processed. In some cases, the adjuster may need to consult with supervisors or underwriters to finalize the decision. Delays in decision-making can prolong the claims process and cause frustration. It is important to discuss expectations with your adjuster regarding the timeframe for a claims decision and ensure they are committed to providing a prompt resolution.
7. Effective Claim Management
The insurance adjuster is responsible for managing the entire claims process, from initial assessment to final settlement. Efficient claim management includes coordinating various activities, such as inspections, document collection, and communication with third parties. An experienced adjuster with good organizational skills can effectively manage these tasks, minimizing delays and ensuring a streamlined process. It is important to choose an insurance provider known for their efficient claim management practices.
Conclusion
The insurance adjuster holds an influential role in how quickly your claim is processed. Prompt communication, efficient document collection, thorough investigation, knowledge of insurance policies and procedures, negotiation skills, timely claims decision, and effective claim management are all key factors that can impact the speed of your claim processing. By understanding these factors and working with an experienced and knowledgeable adjuster, you can help ensure a smooth and timely resolution for your claim.
Got Questions? Let Us Help!
Welcome to The Law Offices of Max G. Arnold, Inc., where we proudly apply over 35 years of legal experience. After completing law school in just two and a half years, Max G. Arnold dove into personal injury law, determined to help those in need fight for their rights. He knows the best strategies to use to help personal injury victims win cases with integrity. The Law Offices of Max G. Arnold, Inc., now partnered with son Barrik Arnold and Brian Michael Pratt, tout a detailed understanding of all of the legal obstacles that you may face and uses their unique experience to help individuals get what they deserve. We have three offices in Chico, Redding, and Santa Rosa, California. Schedule an in-person case evaluation today.
Categorised in: Insurance Adjuster