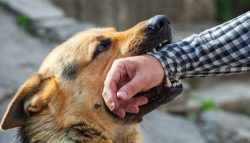 Being bitten by a dog can be a traumatic experience, leaving you in pain and potentially dealing with significant physical and emotional damage. In such cases, it is crucial to gather evidence to support your claim and protect your legal rights. Here are some key pieces of evidence you should collect if you are bitten by a dog.
Photographic Evidence
One of the most important pieces of evidence you can gather after a dog bite attack is photographs. Take pictures of your injuries immediately after the incident and in the following days as your injuries heal. Make sure to capture clear images of any visible wounds, bruising, swelling, or other physical damage caused by the bite. Also, try to document any torn clothing, torn skin, or broken items caused by the dog attack. These photographs can serve as strong evidence in proving the severity and extent of your injuries.
Identifying the Dog and Its Owner
It is essential to gather information about the dog and its owner. If possible, try to identify the dog's name, breed, and any distinguishing marks. Obtain the owner's name, address, and contact information, and ensure that you document it accurately. If there were any witnesses present during the incident, ask for their contact details as well. Their statements can serve as valuable evidence to support your claim.
Medical Records
Seek medical attention as soon as possible after a dog bite. Ensure that your injuries are properly examined, treated, and documented by a medical professional. Request copies of all medical records related to your treatment, including notes, evaluations, x-rays, prescriptions, and any other documentation. These records can help establish the severity of your injuries and the necessary medical care you received as a result of the dog bite.
Keep a Journal
Maintaining a detailed journal can be beneficial when making a claim after a dog attack. Write down everything you remember about the incident, including the date, time, and location of the attack. Note the events leading up to the bite, the behavior of the dog, and any warning signs or negligence on the part of the owner. Additionally, record how the dog bite has affected your daily life, emotions, and ability to work or participate in activities. This journal will serve as a personal account of your experience and can support your claim by providing a clear timeline and documenting the impact of the incident on your life.
Witness Statements
If there were witnesses to the dog bite, ask them for their statements regarding what they saw and heard during the incident. Their testimonies can add credibility to your case and provide an independent account of the event. Collect their contact information so that your attorney or insurance company can reach out to them if needed.
Documentation of Expenses
Keep track of any expenses related to your dog bite injury. This includes medical bills, prescription costs, therapy fees, transportation expenses, and lost wages due to time off work. Make sure to retain receipts and invoices for all these expenses. This documentation will help calculate the financial losses you have incurred as a result of the dog bite and will be vital in negotiating for compensation.
Reporting the Incident
Report the dog bite incident to the appropriate authorities as soon as possible. This could be the local animal control agency or the police department. Provide them with a detailed account of the incident and any evidence you have collected. They will create an incident report, which could be essential in legal proceedings.
Conclusion
Being bitten by a dog can have lasting physical, emotional, and financial impacts. To protect your rights and build a strong case, it is crucial to collect evidence after a dog bite. Remember to take photographs of your injuries, identify the dog and its owner, gather medical records, maintain a journal, collect witness statements, document expenses, and report the incident to the appropriate authorities. Seeking legal advice from a qualified personal injury attorney can further guide you on the specific evidence necessary to support your claim and navigate the legal process.
Got Questions? Let Us Help!
Welcome to The Law Offices of Max G. Arnold, Inc., where we proudly apply over 35 years of legal experience. After completing law school in just two and a half years, Max G. Arnold dove into personal injury law, determined to help those in need fight for their rights. He knows the best strategies to use to help personal injury victims win cases with integrity. The Law Offices of Max G. Arnold, Inc., now partnered with son Barrik Arnold and Brian Michael Pratt, tout a detailed understanding of all of the legal obstacles that you may face and uses their unique experience to help individuals get what they deserve. We have three offices in Chico, Redding, and Santa Rosa, California. Schedule an in-person case evaluation today.
Categorised in: Dog Bite Attack