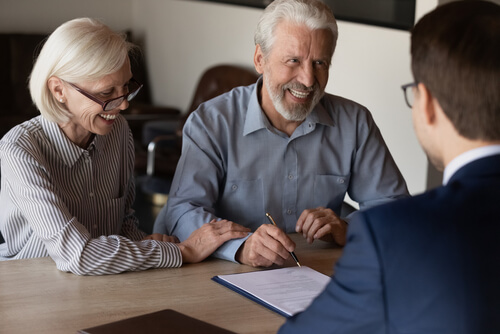 Finding the right personal injury attorney isn't just a matter of finding a number in the phone book and hoping everything works out. Hiring a lawyer for your personal injury case is a serious matter. You need to find someone you trust will do the job, do it right and get the best results possible. While no lawyer is a miracle worker, training and experience can have a significant bearing on your case.
On top of that, you need to find someone with whom you're comfortable, and whom you can trust. Your relationship with your attorney should be one of the utmost confidence and confidentiality.
Here are the questions to ask when interviewing a personal injury attorney:
Have you handled cases like mine before?

Most personal injury attorneys have handled dozens, if not hundreds of cases like yours in the past. An experienced attorney should be able to tell you how often they handle similar cases and what makes yours different (if anything).

How often do you handle cases like mine?

Knowing how often a lawyer handles personal injury cases also helps. Many lawyers have multiple areas of practice. This doesn't mean they're incapable of taking your case—it's simply another factor to consider.

What are your fees?

Generally, personal injury lawyers take cases on contingency, meaning you only pay a percentage of your compensation if you win. However, some lawyers may charge differently.

If I lose, am I responsible for fees or costs?

Lawyers' fees aren't the only costs personal injury cases can incur. Make sure you find out who is responsible for them if you don't win the case.

How and when do you prefer to communicate?

Communication style is important. Ask your attorney how often they communicate, when and by what method, so you can adjust your expectations accordingly.

Who can I talk to if I have questions?

Sometimes lawyers aren't available to answer questions, but paralegals and administrative staff can help. As long as you know what to expect, you can go into the case with eyes wide open.

Do you think my case will succeed, and how?

Of course, it's important to know how your attorney wants to proceed, and whether they think you'll recover compensation.

How much do you expect I will recover?

Knowing how much money you expect to recover is also helpful. You need to determine whether your case is likely to be worth it after fees.
Choosing a personal injury attorney is a big step. Asking these questions will give you a better sense of your prospective lawyer.
For a consultation, call the Law Offices of Max G. Arnold, Inc. today.
Categorised in: Personal Injury Lawyer